Indego Africa
Horn Vase
These modern and chic Horn Vases make a bold statement on their own or filled with foliage and flowers. Made of Ankole horn, known for its beauty and durability, each vase has beautiful variations in grain and color, ranging from whites to taupes, grays and blacks. Ethically sourced horn from Ankole cattle as a by-product of the food industry.  9" tall x 4" wide.

Inspired Design: Indego Africa creates unique, handcrafted products inspired by the vibrant colors and rich cultural traditions of Rwanda, while providing education and economic empowerment for its partner artisan cooperatives.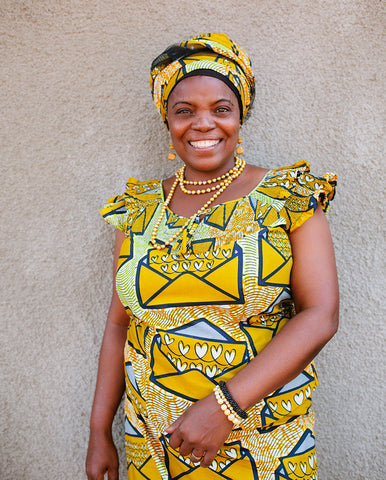 Indego Africa
Indego Africa is a nonprofit social enterprise and lifestyle brand that supports artisans in Rwanda through economic empowerment and education. Indego Africa works to break intergenerational cycles of poverty by providing predominantly female artisans with the tools and support to reclaim their own futures, flourish as independent businesspeople and drive development in their communities.
The company's Rwandan staff works on-site to provide practical, hands-on training in quality control, design, and product management to artisan cooperatives. 100% of profits fund job skills training programs in business management, technology, entrepreneurship and literacy. Through these education programs artisans develop the knowledge and skills to engage independently with global markets and grow their own businesses.