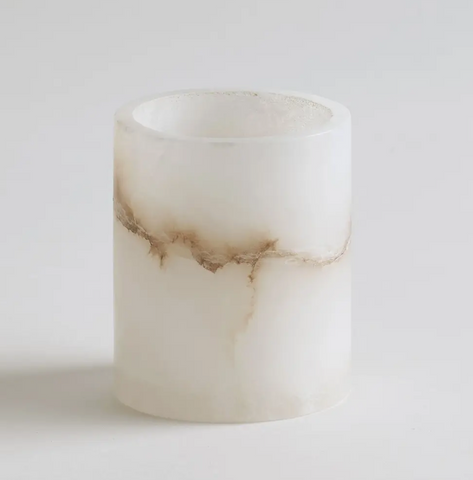 The Collective
Alabaster Votive Holder, Short
Add pleasing candlelight to any space with this small alabaster votive, carved by expert craftsmen from a single block of stone. Each piece reveals a variety of subtle striations in tones of cream, grey and tan that make it unique. When not holding a candle, this polished sculptural vessel can be used as a small vase, pencil cup, or makeup caddy.
 3 1/4" x 4"
Inspired Design: From 
The Collective, a collaborative of contemporary designers and artisans using centuries-old techniques. 
As masters in their trades, artisans share their rich cultural heritage crafting each piece using centuries-old techniques in sculpting, metal forging, woodworking, casting and hand etching.
The Collective supports artisans with fair wages and safe working environments, and make a direct investment in preserving a vital culture and tradition.