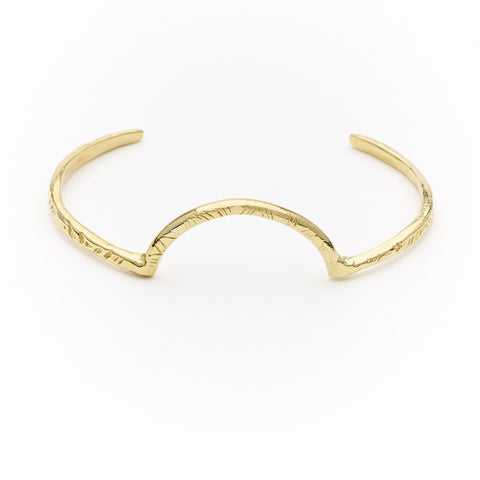 Odette New York
Arc Cuff Bracelet
Odette New York's Arc Cuff Bracelet, hand cast in recycled brass. Geometric shape and openwork design define this striking cuff that looks great worn open to back or front. Approximately 2.5" in width, slightly adjustable. 
Inspired Design: Organic shapes and primitive forms are the inspiration for Brooklyn-based designer Jennifer Sarkilahti's Odette New York collection. With an emphasis on artistry and craftsmanship, Jennifer begins her design process with a pencil sketch that is carefully translated into wax and then hand-cast in recycled metals. Tapered lines, organic forms and architectural details characterize the collection.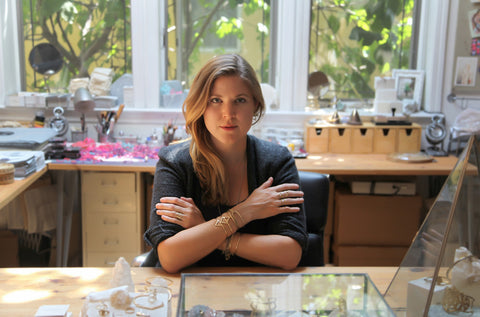 Odette New York
Odette New York is the eco-conscious jewelry line of Brooklyn-based designer Jennifer Sarkilahti. Influenced by her background as a fine artist, Sarkilahti's designs are inspired by organic and geometric shapes, ancient symbols and primitive forms.  
With a focus on tactile surfaces, each design begins from a pencil sketch that is carefully carved by hand into wax before being cast into recycled brass, white brass and sterling silver.