Karacotta Ceramics
Karacotta Ceramics are handmade to achieve a simple, modern, organic aesthetic. Each piece is individually worked with at least ten times over many days, ensuring no two pieces are exactly the same, with slight variations in shape, size and glaze. Valuing craftsmanship over production quantity, tools, clay-bodies and glazes are hand crafted. Using nature as a palette and design inspiration, the finished products are unique, organic, modern and playful.
Founded in 2011 and based in Austin, TX, Karacotta's ceramics are inspired by artist Kara Pendl's childhood exploring the woods of her native Wisconsin. Each piece is designed with nature in mind. Clay is weighed, thrown on the wheel and left to dry overnight, then trimmed, sponged and sanded, bisque fired, sponged and sanded again, glaze fired, and finally inspected, stamped, and delivered. A portion of profits are donated to a local social cause.
Artisan Collection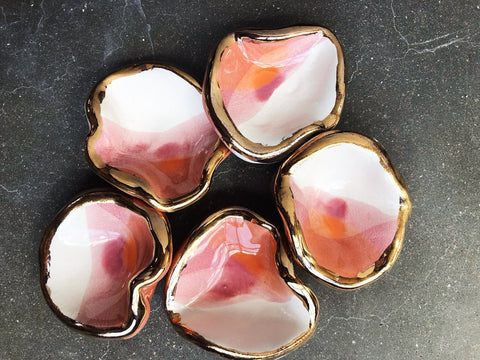 $ 28.00
---
Connect to the Source
learn how each of our artisan partners & designers are sourcing & manufacturing their products behind the scenes.