maeree
Stainless Steel Straws
Reduce your environmental footprint and save marine lift with reusable straws. From Last Straw, a set of 4 stainless steel straws and cleaning tool in a linen pouch. Choose rainbow or plain stainless.
Last Straw is a very small company based in Liberty, Missouri dedicated to producing beautiful stainless steel straws to replace plastic straws.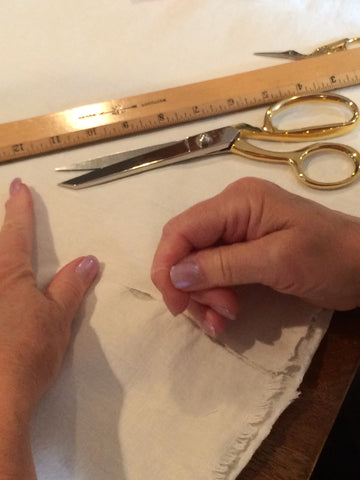 HANDMADE by maeree
HANDMADE by maeree is our exclusive line of GOTS-certified organic linens, meticulously hand- cut, stitched and detailed by our artisan mother in her West Coast studio. Each piece in the HANDMADE by maeree collection is a testament to the beauty of deliberate design and craftsmanship.
Our textiles are certified organic by GOTS (Global Organic Textile Standard), the worldwide leading textile processing standard for organic fibers, including ecological and social criteria, supported by independent certification of the entire textile supply chain. HANDMADE by maeree chooses to work with linen because it is an eco-conscious, low-impact fiber that softens with time while maintaining its integrity. We are committed to minimizing our environmental impact and work exclusively with organically dyed textiles and threads in production and use only post-consumer and recycled packaging.